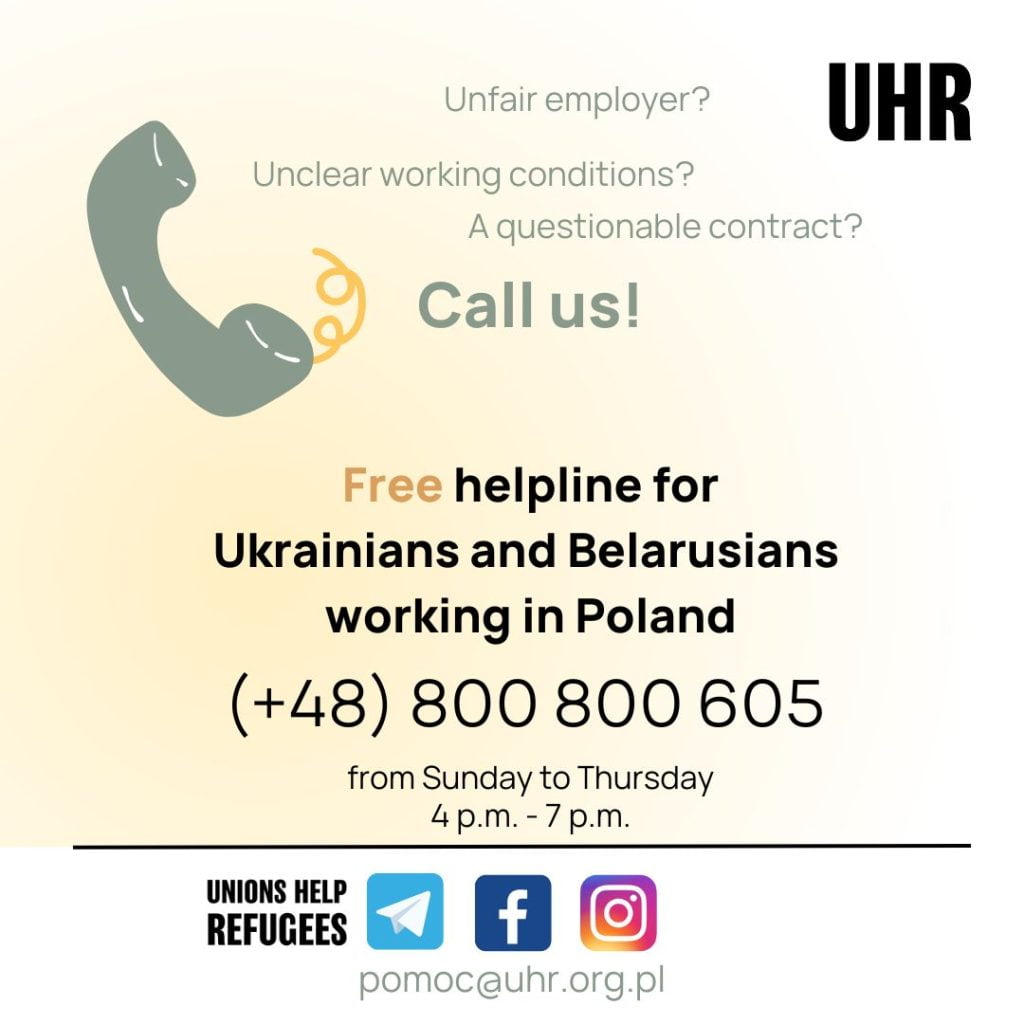 Free consultation for workers from Ukraine and Belarus! If you experience exploitation or your employer has deceived you, Unions Help Refugees can help.
Our helpline operates 5 days a week (Monday-Thursday and Sunday) from 4:00 pm to 7:00 pm.
Toll-free hotline number: +48 800 800 605
Calls and consultations are free of charge. Our staff will tell you what you can do in your situation. Our lawyer will intervene when necessary.
We deal with:
Legal employment: call us if you are working without a written contract or are on a contract on mandate, although you are due an employment contract.
Recovering your money: contact us if your employer is in salary arrears, you are working for less than the minimum wage, you have received an unfair financial penalty, you are not getting paid for overtime.
Accidents at work: we can help you win compensation for an accident at work. Contact us if you see that OHS is not followed at work.
Bullying and mobbing: your employer has no right to yell at you or humiliate you. Contact us if you experience aggression at work.
Discrimination: call us if you earn less than your Polish colleagues in the same position.
Call us if you need advice on your working conditions, don't know where to report abuses, or want to improve your and your colleagues' working conditions.
You can also contact us by email: pomoc@uhr.org.pl, Facebook and Telegram.