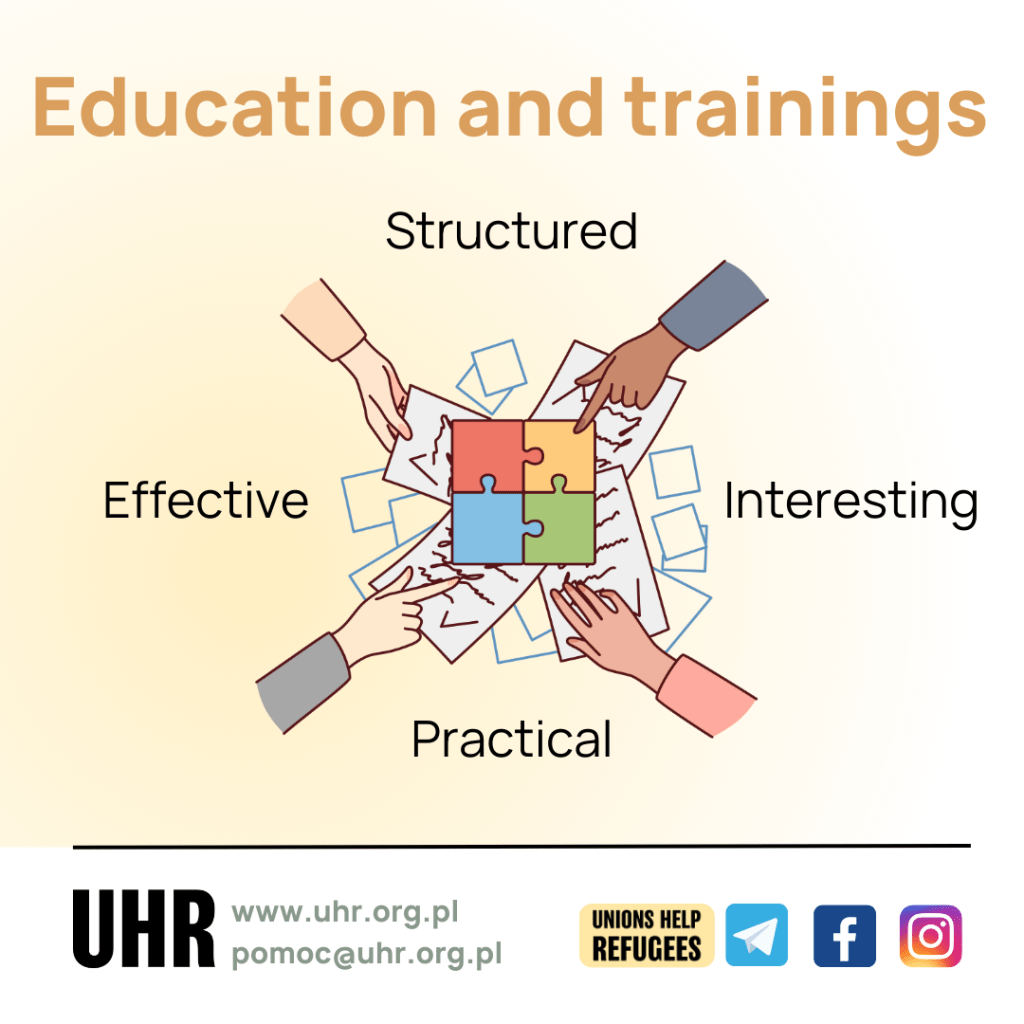 Our team specialises in Polish labour law. Each of us has different skills and professional backgrounds – we are psychologists, sociologists and social activists. We deal with cases of violations of the rights of migrants working in Poland on a daily basis. We want to spread our practical knowledge.
We offer trainings on labour law and its practice, based on extensive experience. Apply to us if you think your team needs training that is:
Structured
Interesting
Practical
Effective
The trainings cover all the most important provisions of Polish labour law from the perspective of the employee and aid organisations. Their uniqueness lies in their clear structure and comprehensible presentation of knowledge.
During the trainings, we not only explore the theoretical aspects of the law, but also discuss its application in the real world using our case studies. We focus on practical solutions to difficult situations faced by migrants.
We know very well how difficult and frustrating working in an aid organisation can be. That is why our training also includes a block on preventing burnout and dealing with the difficulties of working with excluded groups.
The UHR team has already delivered training to more than 140 participants, including UNHCR consultants or Ukrainian consulate staff. The biggest success of our activities is the repeated feedback from participants: the training was interesting, structured and gave practical knowledge.
If you feel that your organisation needs training on labour law and dealing with the problems of migrants on the Polish labour market, please contact us: kontakt@uhr.org.pl